MOST POPULAR RINGS BY OUR CUSTOMERS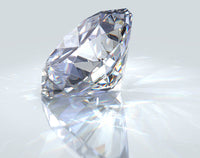 WHAT IS A GREENHOUSE DIAMOND?
Greenhouse Diamonds are 100% type IIa Diamonds, The only difference between our Diamonds and the Diamonds you would find in high end Jewellery stores is theirs came from a Mine, and ours come from a Laboratory. Greenhouse Diamonds are grown in highly controlled laboratory conditions that simulate the natural growing process which occurred deep within the Earth's mantle. The result is a diamond that is physically, optically and chemically identical to a natural or mined diamond with minimal impact to the environment.
Learn more about Greenhouse Diamonds
our promise:

ETHICALLY MADE, CERTIFIED DIAMONDS
LEARN MORE

ENVIRONMENTALLY FRIENDLY
THE GREENHOUSE DIFFERENCE...

25 YEARS EXPERIENCE
SEE HOW IT ALL STARTED
ENVIRONMENTALLY FRIENDLY DIAMONDS
Here at greenhouse diamonds we love diamonds, diamond jewellery and our environment. We believe we must try to reuse, recycle and what we create, must last the test of time. This starts with our jewellery product and carries forward to you. All our jewellery is supplied not in a ring box, but a jewellery box that can also house your other jewellery items.
Why laboratory grown diamonds? Because we care about our environment and want to give you a choice. 
Learn more about Lab grown Diamonds